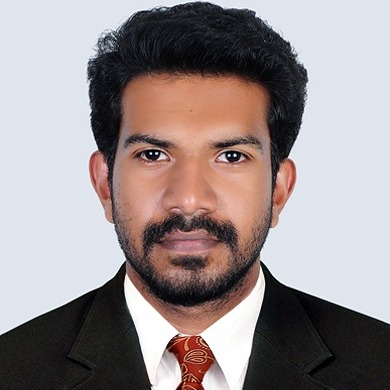 حول Ben John Baby:
I have completed my diploma in Electronics and Communication Engineering and pursuing B.tech. A Certified professional in Eddy current testing level II will add value to the experience I possess in the field of HVAC and telecom.I have skills in handling multiple commercial and residential projects, Coordinating preventive maintenance for AHU, FCU, DX Splits, Package Machines , Air cooled and water cooled chillers , Handled centrifugal chiller plants operation and cooling towers, BMS Operations, Installation of GSM antennas ,commissioning of sites, networking, preparing quotations, Job activity report,invoicing etc.
تجربة
HVAC Technician
Chiller Tech Air Conditioning, refrigeration and contracting company, WLL Kuwait.        
June-2018 to present.
Troubleshooting in electronics, electrical and mechanical components and make repair plans further.
Repairing of electronics components of HVAC.
Operations and maintenance of DX Splits, Package units, Air- Cooled chillers, AHU's and FCU's.
Close monitoring of Centrifugal chillers plants and cooling towers time to time.
Execution of projects involving installation, commissioning and testing of all HVAC equipment's.
Follow up on contract sites and project sites visit schedules and renewal of contracts.
Eddy current testing in chillers.
Experience in BMS operation and configuration.
Radio Frequency Engineer
RS Spectra Technical solutions Pvt. Ltd, India.
June 2016 - Jun 2018
Installation and commissioning of NOKIA, HUAWEI, SAMSUNG 2G, 3G, 4G and 5G projects (850-2600 MHZ). 
GSM antenna fixing and tuning.
Mechanical, electrical and remote electrical tilt adjustments.
Installation of RRU, System module, RF module for both FDD and TDD.
Installation of Regional Telecommunication Network (RTN).
Commissioning of sites using laptop and software and making them ON AIR.
Installation and execution of Microwave links of NEC, ERICSSON, HUAWEI (UP TO 13 GHZ).

Fixing microwave parabolic reflector antennas with ODU, IDU and OMT couplers.
Selection of polarisations Horizontal, Vertical or XPIC as per the data sheet provided.
Commissioning of microwave links using laptops and mobile applications. 

Planning and execution SRAN (single radio access network) projects.
Multiplexing of different frequencies using multiplexers, combiners and feeder cables.
E1 cable routing and environmental alarm extension by krone tool.
RFE1 survey for major telecom company projects.
EMF survey for commissioned sites.
VSWR alarm clearance.
Alarm clearance of BTS.
Preparation of PTW, conducting tool box talk and ensuring EHS.
التعليم
Diploma in electronics and communication, (May 2013)
Morning star polytechnic college. 
Pursuing B. Tech in electronics and communication. 
College of Engineering Chengannur.
محترفون من نفس قطاع الاتصالات مثل Ben John Baby
محترفون من قطاعات مختلفة بالقرب من Kuwait City, مُحَافَظَة اَلْعَاصِمَة
وظائف بالقرب من Kuwait City, مُحَافَظَة اَلْعَاصِمَة
---

IAP Worldwide Services company

الأحمدي, الكويت

تركيب وتشغيل وصيانة وإصلاح الأسلاك الكهربائية والأعمدة والأذرع والدعامات المتقاطعة والمحولات وغيرها من معدات وملحقات الطاقة الكهربائية لخطوط التوزيع بين محطات توليد الطاقة والمحطات الفرعية والمستهلكين ...

---

Copenhagenkw

Kuwait, الكويت

Create the correct model in CAD · Find out customer requirements by speaking to them · Make revisions to a model based on customer requirements · Specify the material used in model · Compute mathemati ...

---

Indianinkuwait

Kuwait City, الكويت

Responding to mechanical failures and system malfunctions. · Installing and testing electrical systems. · Servicing and maintaining machine parts. · Repairing or replacing system parts. · Oiling and g ...